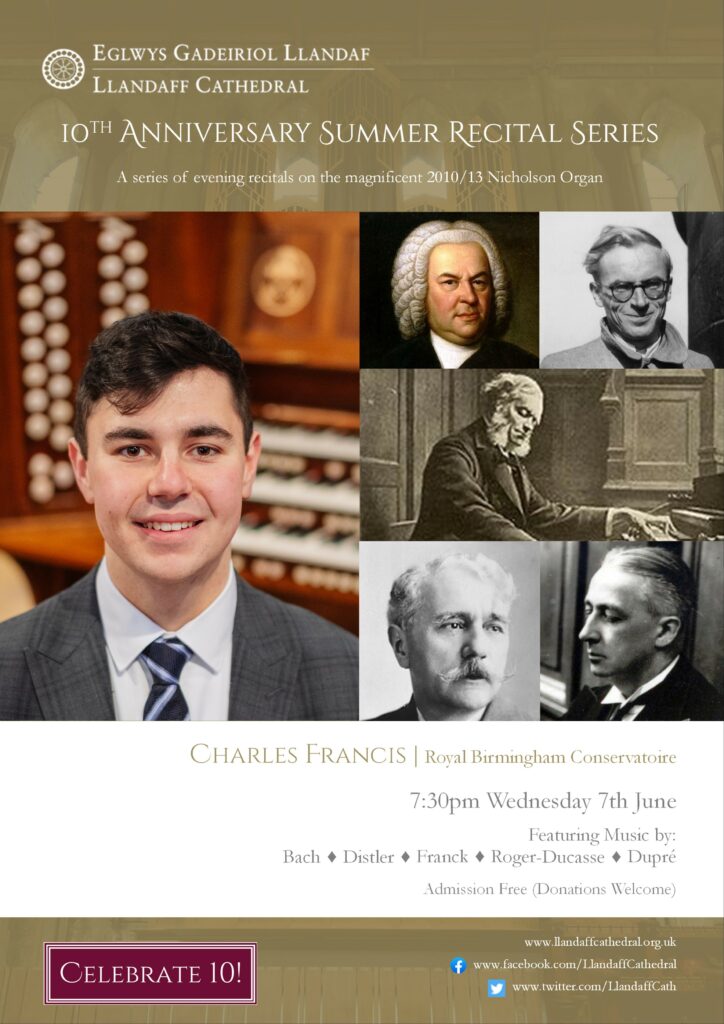 As part of Celebrate 10!, a year of events marking the 10th anniversary of the completion of our Nicholson and Co. Organ, we're delighted to present our Summer Recital Series, featuring fine organists from across the UK and abroad.
This week we're very excited to welcome Charles Francis, a 4th Year Student at the Royal Birmingham Conservatoire, and winner of the 2022 IAO/RCO Playing Competition. Charles rapidly gaining a reputation of one of the rising stars of the organ circuit, and his recital is sure a real treat. It would be wonderful to see as many of you there as possible.
Wednesday 7 June, 7.30pm.
Admission to the organ recitals is free.
For more information about our recitals and Celebrate 10! events, click here.