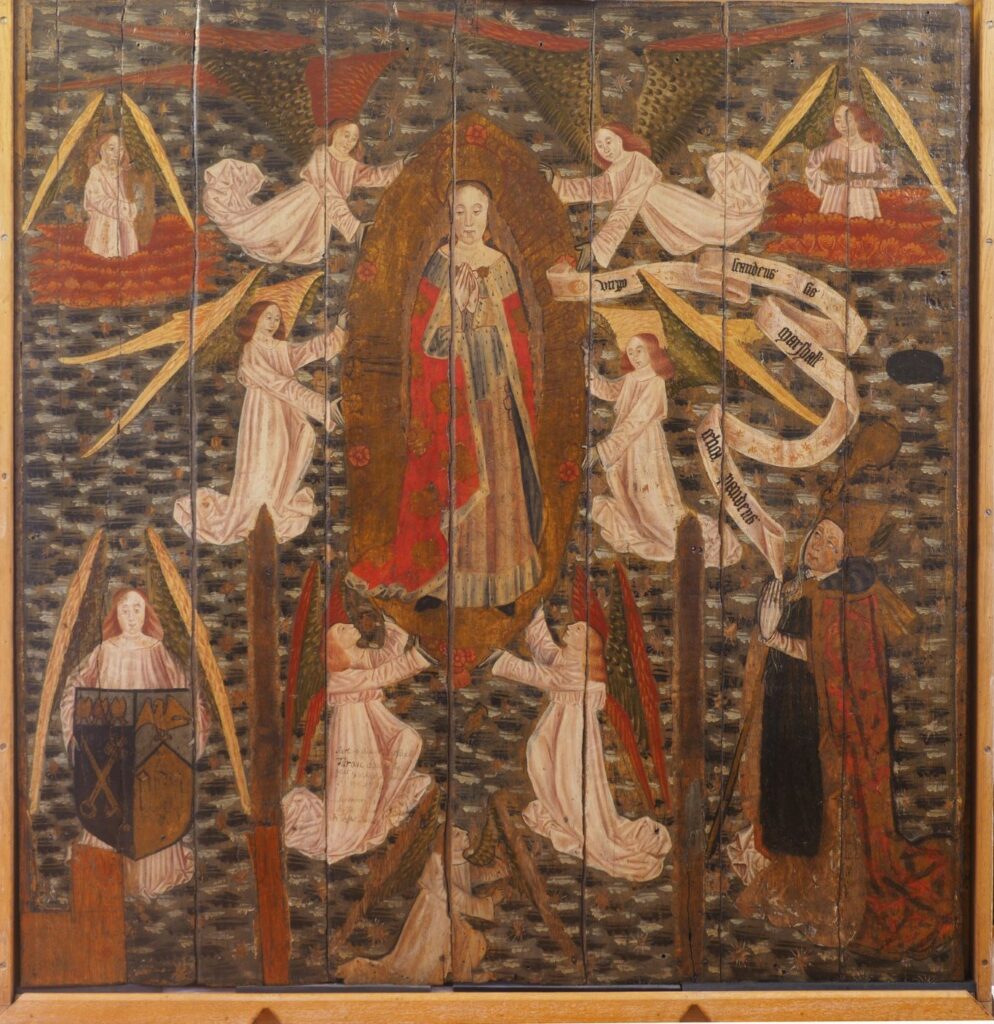 John Marshall was Bishop of Llandaff from 1478 until his death in 1496.
His tomb lies on the north side of the sanctuary, and in his will he specified that a book of psalms should be chained there.
The panel is all that remains of Marshall's episcopal throne and is a very important survival of late medieval painting.
The painting depicts the Assumption of the Virgin Mary into Heaven on her death. The Latin inscription reads: 'O Virgin who ascends in state, open to Marshall heaven's gate'.
The panel of Welsh oak has angels accompanying Mary, and in the lower right-hand corner is Marshall himself.
In the rebuilding of the cathedral in the early eighteenth century the panel was reused as part of the tester over the altar. An inscription on it from this time reads: 'Part of Bishop Marshall's Throne / done in the year 1480 and set here / in ye year 1736 / September … / by Thomas Omar & Robert Davies / Joyners'.
In the post-1945 restoration, the panel was set in a wooden sedilia by the architect George Pace. It was moved to its present position in 2021 following its conservation by Rachel Howells.
The conservation work was generously funded by the Friends of Llandaff Cathedral, The Leche Trust, The St Andrew's Conservation Trust and the William & Jane Morris Fund of the Society of Antiquaries of London.