Stephen Moore, Director of Music
Stephen Moore is Director of Music at Llandaff Cathedral where he has oversight for all musical provision of a busy department which provides seven sung services a week. At Llandaff he directs the Cathedral Choirs in the weekly round of choral services, concerts, broadcasts and tours. Under his direction the choir has frequently appeared in broadcasts live on television and radio, most notably for a service in the presence of HM King Charles III and the Queen Consort in September 2022 which was broadcast worldwide. Stephen has also appeared on television as conductor or organist, most recently for Songs of Praise on both Easter Day 2021 and Christmas Day 2022.
Prior to moving to Cardiff in 2016, Stephen spent six years as Director of Music at St Matthew's Church, Northampton where he continued the church's famous tradition of commissioning new music that began with Britten's Rejoice in the Lamb over 75 years ago. Under his direction St Matthew's choir gave the premieres of new works by Paul Mealor, David Halls and Philip Stopford. Stephen previously held appointments at various places, including Salisbury Cathedral and Southwell Minster, The Royal Hospital Chelsea and The Old Royal Naval College, Greenwich.
Stephen completed his undergraduate studies at Trinity College of Music, with organ as principal study, graduating in 2008 with a first-class honours degree in performance. He won the college medal for the highest keyboard studies mark in his year as well as the prize for conducting. Whilst at Trinity he studied with William Whitehead and Colm Carey and twice won the Cardnell Organ Prize for outstanding performance. He is a prize-winning Fellow of the Royal College of Organists and a Fellow of Trinity College London.
As a soloist he has given recitals in numerous venues throughout the country. Recent and upcoming venues include Brangwyn Hall, Swansea, Westminster Abbey, St Paul's Cathedral, Malvern Priory, Cardiff Museum, St John's College Cambridge and Salem Minster, Germany as well as liturgical performances in Llandaff of Messiaen La Nativité du Seigneur, Hosking 14 Stations of the Cross and the Welsh premiere of Philip Moore's Via Crucis. In 2018 Stephen released his debut CD with Priory Records recorded on the Cathedral Organ at Llandaff. He can be heard on numerous other CD recordings as soloist or accompanist and has regularly broadcast on radio and television.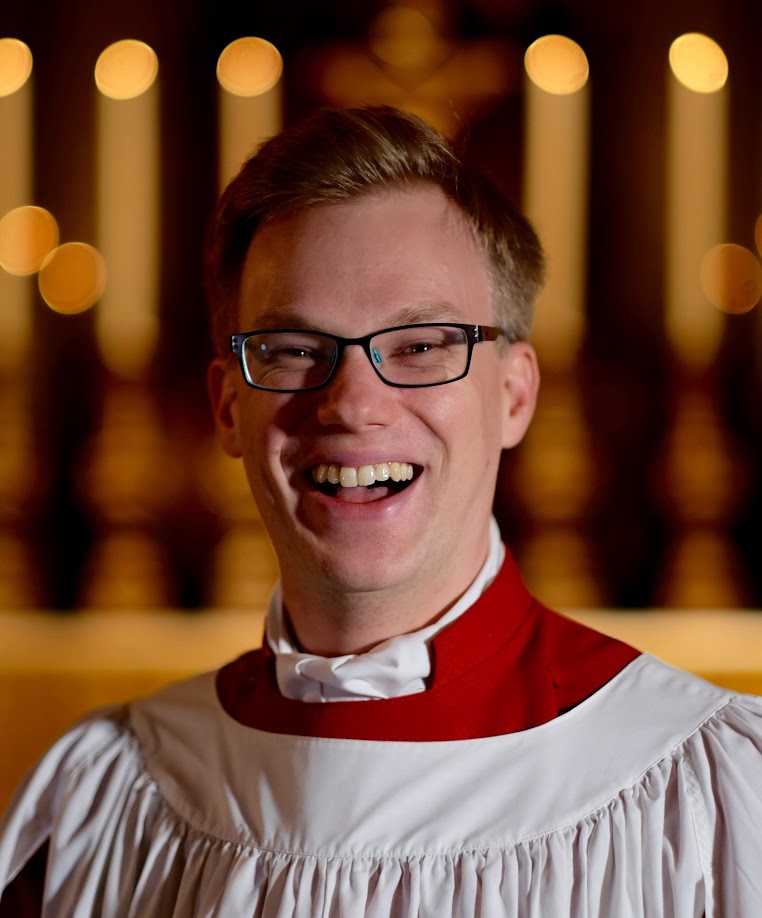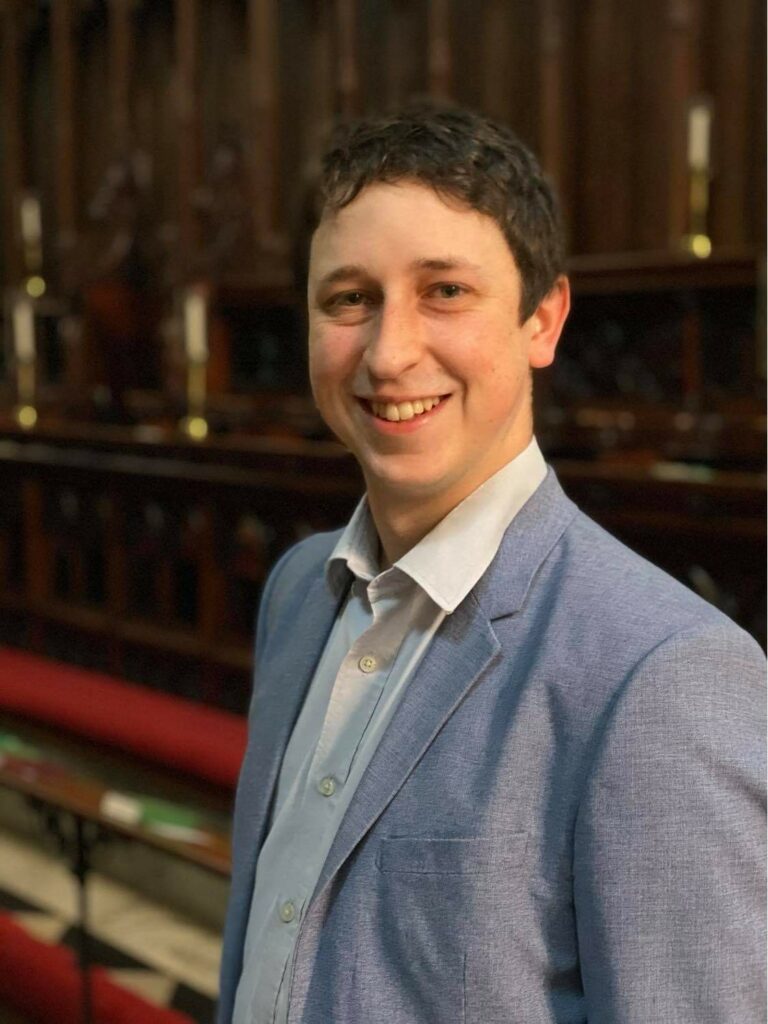 Aaron Shilson, Assistant Director of Music
Aaron Shilson has been the Assistant Director of Music at Llandaff Cathedral since September 2021, where his duties include accompanying the cathedral choir in their busy schedule of sung services, recordings and broadcasts, most recently featuring on BBC Songs of Praise's Christmas Day show, as well as the internationally televised visit of HM King Charles III to Llandaff in September 2022. His duties also extend to aiding in the administration and direction of the other branches of the music department.
Before moving to Llandaff, Aaron held posts at St Anne's Roman Catholic Cathedral in Leeds, Manchester Cathedral, St Davids Cathedral, and most recently in Ely Cathedral as Assistant Organist to the Girl Choristers, where he accompanied them for services, tours, recordings and live broadcasts under the direction of Sarah MacDonald. From 2018 until 2019 he also took on the role of Assistant Organist at Selwyn College, Cambridge, accompanying their recording of works by Ben Parry and joining the choir on their tour of the north-eastern United States, which included services at St Thomas' Church Fifth Avenue, NY, the Cathedral of St John the Divine and Washington National Cathedral.
Aaron undertook undergraduate studies at Leeds College of Music (now Conservatoire) with Benjamin Saunders and Daniel Justin. During his time as the college, he was accompanist and Assistant Director of the College Chorus. After graduating he moved to Manchester to continue his studies at the Royal Northern College of Music with Darius Battiwalla, Christopher Stokes and Gordon Stewart. During his time at the college, he was twice a finalist in the annual Organ competition and received the college's Frederick Lunt and Meadowcroft prizes for Organ, and was able to participate in masterclasses with Kevin Bowyer and Thomas Trotter. He is a Fellow of the Royal College of Organists.
Rachel Kilby, Music Animateur
Rachel Kilby is the Music Animateur at the cathedral. This new role is about engaging with children across the diocese through school-based music projects and with Majestas Kids, a music group open to all children aged 7-11 years old, which runs on Saturday mornings in term time at the cathedral from 10-11a.m.
An experienced educator, Rachel has taught music for over 30 years, in schools in Birmingham and London, where she was latterly Head of Performing Arts in a large comprehensive and then as Head of the Music Service in Rhondda Cynon Taf, a position she held for ten years. During this time, Rachel delivered a number of large-scale creative projects for children, young people and the wider community. She is also an experienced adjudicator in local competitions and eisteddfodau, including for the Hong Kong Schools' Music Festival in 2016 and 2023.
Rachel graduated with a B.Mus. Hons. from the University of Sheffield, before gaining her Post Graduate Certificate in Education from Bath Spa University. She later completed an M.A in music education at University College London, Institute of Education as well as taking post-graduate performance studies on the oboe with Irene Pragnell at the Guildhall School of Music and Drama.
She has represented Wales at the Music Education Council and at Music Mark, as well contributing to consultations on music education for the Welsh Government. Since 2014, Rachel has worked on a freelance basis, lecturing in teaching in the jazz department at the Royal Welsh College of Music and Drama, teaching the oboe and piano, examining internationally for Trinity College London and working in an advisory capacity on music education in Wales also for Trinity College London. Rachel is Musical Director for The City Sirens, an all-female a cappella choir in Cardiff, as well as playing the oboe for orchestras in South and West Wales. In 2020, Rachel co-authored a paper on Welsh Music Education for the international publication, The Journal for Popular Music Education. She recently managed a pan-Wales project on Jazz- Archwilwyr Jazz Explorers Wales, funded by the Arts Council of Wales. Rachel is a member of St. Margaret's Church in Roath and Cathays L.M.A, where she is an L.M.A council member.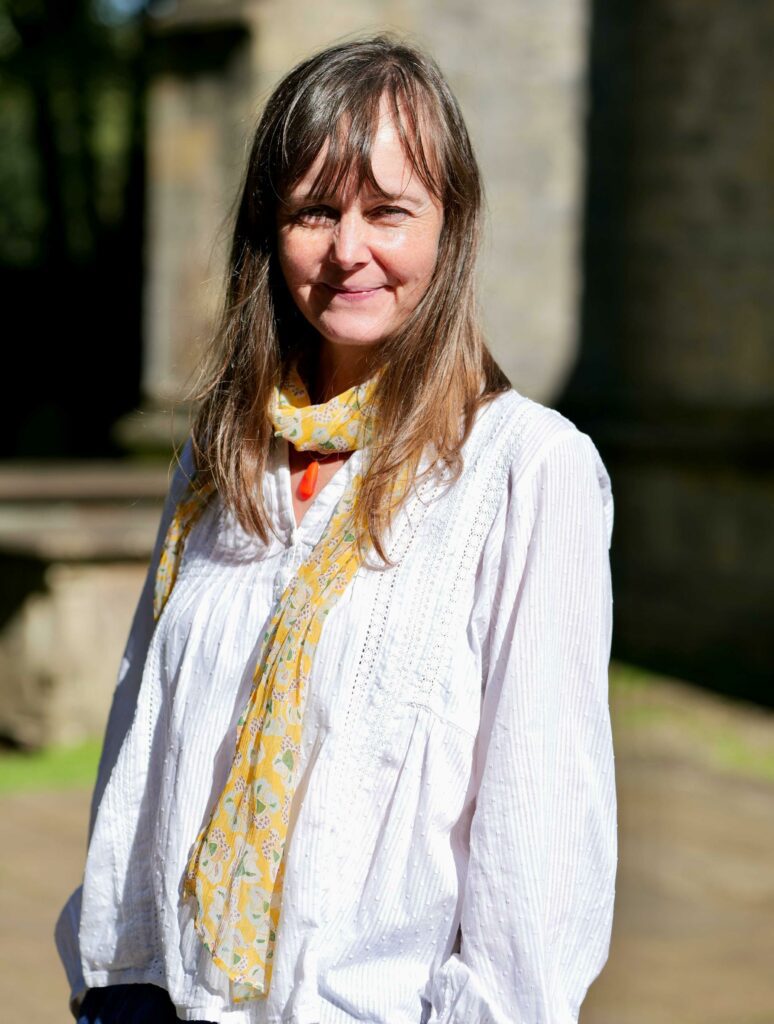 David Thomas, Assisting Organist
David Geoffrey Thomas was born in Llanelli, South Wales and studied music at University College, Cardiff, winning prizes for both organ playing and conducting.
He is one of the Assisting Organists of Llandaff Cathedral and a freelance professional musician. He is also the Director of 'Cantores Landavenses', a semi-professional group of singers which he has conducted at Worcester, Exeter, Salisbury, Ely, Wells, Truro and St.Paul's Cathedrals as well as Westminster Abbey. In addition, David has accompanied choirs on the organ and piano throughout the UK and in France, Holland, Spain, Australia, New Zealand, China, Italy, Austria, Malta and Belgium.
David taught for many years at Howell's School and Sixth Form College and tutored at St.Michael's Theological College and The Associated Board of the Royal Schools of Music. He has carried out research into the history, repertoire, performing and teaching practices of the organ and published articles in academic music journals. He is the President-Elect of the South East Wales Organists' Association, the accompanist for the Cardiff Polyphonic Choir, organist for Treorchy Male Choir and is in much demand as an accompanist and organist for choirs and soloists across the whole of South Wales and as an organ recitalist.
He has played the organ for several CD recordings and broadcast on countless programmes on BBC Radio 2, BBC Radio 4, BBC Radio Wales, BBC Radio Cymru, BBC Television, Independent Television and S4C. David has also been involved in recording film music for Sky Telelevision and has recorded a solo CD of an historic organ at St .John the Baptist Church, Troed-y-Rhiw, South Wales. Broadcasting has played a large part in David's life; Having begun his broadcasting career as a BBC Announcer, he has subsequently produced and presented his own series of programmes on classical music, opera, choral music and 'middle of the road' music in both English and Welsh. David is now busy teaching several organ students at Llandaff Cathedral, plays for recital students at Cardiff University and master classes and arranges and composes music for choirs. He is also active as a pianist and arranger in the field of jazz and light music and has arranged and played for countless ensembles and artists including Charlotte Church and Bryn Terfel. He has also worked as a solo pianist for several prestigious hotel chains, restaurants, cocktail bars and on board ships.
Philip Aspden, Assisting Organist
Philip Aspden studied Music at Reading University and learned the organ at St George's Chapel, Windsor Castle, under the tuition of Philip Scriven and Roger Judd. He gained Fellowship of the Royal College of Organists, aged 21. Whilst living in Reading, Philip served in various parish churches, including St. Mary-the-Virgin, Henley-on-Thames.
Philip was appointed Assistant Director of Music at St George's College, Weybridge in 1996, including responsibility for the Chapel Choir. In 2005 he was promoted to Director of Music at Reading School. Philip relocated to Cardiff in 2011, becoming Director of Music at the Cathedral School, Llandaff; for 10 years, Philip accompanied the Cathedral School Girl Choristers in their twice-weekly choral evensongs in Llandaff Cathedral.
Following the restructuring of the Cathedral music provision in September 2021, Philip was offered the role of Assisting Organist, usually accompanying one service per week during term time. He is also an established member of the Cathedral Choir.
Philip maintains a long-standing association with the Erleigh Cantors (Reading) and Cardiff Bach Choir. More recently, Philip has accompanied Morriston Tabernacle Choir (Swansea). Philip has played in many of the UK's cathedrals and major churches, and gives occasional organ recitals, a personal favourite being St Paul's Cathedral, in 1998.